Specialist Maritime Consultancy
Watchful Ltd, is a company focused on helping to solve maritime safety and data problems with technology. Working from a "problem first" approach, we design solutions to help improve the mariners working environment and improving work efficiency.
Marine Asset Management Services
We provide services including intergrated software used by guard and scout vessels to collect and manage their data during deployments, making the reporting of the information seamless and intuitive to the person onboard, and also accurate and reliable for those onshore. Our approach involves utilising the technology onboard the vessel. This service is not just a single solution but more a partnership, that works with agile support and development.
NMEA integration of ARPA and AIS Targets
Recording of Fishing Gear
Export to plotter formats
Live logging of data to remote servers
Data sharing between vessels
Send AIS messages directly from Software
Report creation as Excel files and PDF's
Built in email transmission of data
Online data access by clients and marine users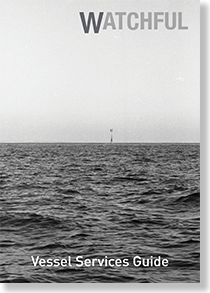 Data Management
Maritime data can be easy to collect yet hard to interpret correctly, we work hard to make data understandable with ease. Common forms of mass data like AIS are prone to interpretation error. Our team can develop software solutions to help make handling data a more automated experience and make sense of human readable and machine readable code. We have developed software for vessels and offices to help them manage mass data sets with ease.
Safety Management
Safety Management was our founding specialism, helping to shape the UK Fishing industries current approach to safety management. We can develop bespoke Safety Management Systems tailored to specific fleets using anything from paper based systems to full intergrated cloud based systems.
Research and Development
With our own vessel we can research, develop and test solutions in the working environment, often intergrating solutions with the vessels data network, whether from the GPS, Radar, AIS or Plotters. Extensive experience in not only data conectivity but also maritme safety and laws makes Watchful Ltd an excellent partner in developing your ideas to reality
---